I've started writing monthly goals not too long ago. Prior to that all I was doing was writing down a bunch of things I had to do. There was no consistency. And when I have no structure and not a sense of what I need to do, I procrastinate.
However, I've had enough procrastinating. I have a family. A son. And a second kid coming soon. I'm realizing that money is not the most valuable thing to me. Time is. Time is the only thing that is really important. Whenever, I spend time on social media looking at my feed, getting my dopamine fix, it's time gone forever. Time that I won't ever be able to get back.
Everything you do has an opportunity cost. I'm not choosing to do something, I'm actually saying no to all the other options I have. That Facebook feed is actually a big no to writing, exercising or time with my son.
This blog is part of my objective on becoming more focused and in order to do this I've decided to be fully transparent. If I share my goals with you, it'll motivate me even more to achieve them. And writing is something I wanted to get into. I like to write. It doesn't really matter if I have any readers. Writing is a skill that I'd like to improve and you'll see it being a recurring part of my monthly goals.
The goals I've set for October were too many. I got excited. And I failed on many. But it did me a few important things.
Less is more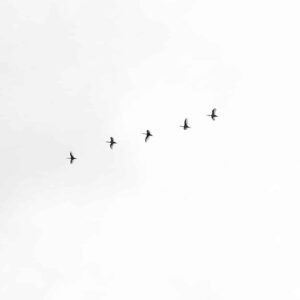 It's better to do a few things well, than finishing the month with many things half done. We always want to achieve as much as possible. Why? Why do we want to optimize efficiency and time?
I understand that time is limited. But doing less is an art. You have to be content with having a short to do list. We should embrace the time we have nothing to do. We've become so uncomfortable with doing nothing that we always seek for something to do.
The bus is coming in 10 minutes? Well, let me check Facebook and Instagram.
I'm going for a 20 minutes jogging session. I might as well listen to some music or an audio book.
I've realized that I've become more and more uncomfortable with free time. And I'm pretty sure that this came together with an increased time spent on my smartphone. I'm always on the hunt for some dopamine!
Focus on quality over quantity.
Failing is part of the journey
We see failing as being negative. What if we change our perspective and realize failing is actually a good thing. We learn by failing. It's better to fail and gain some experience than simply toss a goal, because it's seems too complicated.
Once you change your perspective on failing, you'll take a weight off your shoulders. If you fall short on a goal, it's fine. You are still miles ahead than your past self.
I have not failed. I've just found 10,000 ways that won't work.

Thomas A. Edison
Remember to have fun
Life is not worth it if you're not having fun. Ok, it's not always easy. But if you can find some fun in the process it'll make things easier. Don't take things too seriously. See it as a game.
I once stressed over a daily task I wasn't sure to achieve that it created a bad mood with my family. That's ludicrous if you think about it. Why should your goals affect your relationships.
See it as a game where you can restart at any time. Remember when you didn't achieve something on your Nintendo 64 (good ol' times) and you simply restarted and went again. It's that easy.
---
Now to my November goals…
My layout is simple. I separate my goals in 4 sections that are equally important:
Relationships
Health & Fitness
Soul & Mind
Business
It's important to keep a holistic approach with your goals. Each aspect of your life is equally important. If you focus solely on business you might burnout and it may negatively impact other aspects of your like, such as relationships.
If you want to improve your life as a whole, each aspect is equally important.
Relationships
2 Coffee Breaks
This is a simple one or at least should be. All I'm aiming for is to connect with people and my objective for the month is to connect with 2 human being over a drink. And to make it more challenging I'm trying to do it with people I'm not hanging out on a regular basis or even someone I don't know.
1 Potluck
I'm aiming to host one potluck at my house in November. Gather some friends around food is the best way to connect. One other advantage to host it at my place is that I don't have internet, nor phone signal. No escape possible.
Health & Fitness
Bike to work 3 times per week
This is a pretty simple one. I'm 7km away from the coworking space I own. If I do a return trip, that's 14km. A total of 42km per week.
No alcohol
I've started in October and will extend this goal till the end of the year. My wife is pregnant and is due for January so why not support her. I'm looking forward for a cold craft beer in 2020!
3 day fast
I'm planning to do a 3 day fast in November. I don't know the specifics yet though. Either a coconut water one or a water fast. I'll keep you updated.
Soul & Mind
Daily Meditation
This is also something I've started in October and am planning to continue it. No end date here. As long as I'm benefiting from it, I'll continue. I'm using the app from Sam Harris, Waking up for it.
Daily Reading
Also something I've started a while back that I'm continuing. My aim is to read at least one non-fiction book a month
Business
Launch of a new website
I'm planning to launch a niche site. I'll share more about it once it's launched. The objective for the month is to have all the layout and structure ready to write articles.
That's it. I want to keep it rather light as I have a few things.
Some other things I'm contemplating
All the reading, meditation and podcasts always make me think. One thing I suck at is at saying no. I always want to please people. I often end up doing things I don't want simply to please people. So another thing I'd like to start doing more is saying no. Saying no more often than yes and focus on what's really important to me.
What about you? Do you set monthly goals? If yes, feel free to share your goals for November in the comments below.